Indian Meal Pudding Recipe
Servings: 4 Calories Per Serving: 582
Indian meal pudding is similar to hasty pudding, a tradition the Pilgrims brought with them from England, but since wheat flour wasn't readily available, the settlers subbed in cornmeal creating this distinctly American dish that is still enjoyed today at New England Thanksgiving celebrations.

4 1/2 cups whole milk

1 cup cornmeal

1/2 cup molasses

3 eggs, lightly beaten

1/2 cup sugar

3/4 cups raisin (optional)

1 1/2 teaspoon vanilla extract

pinch of ground ginger

pinch of cinnamon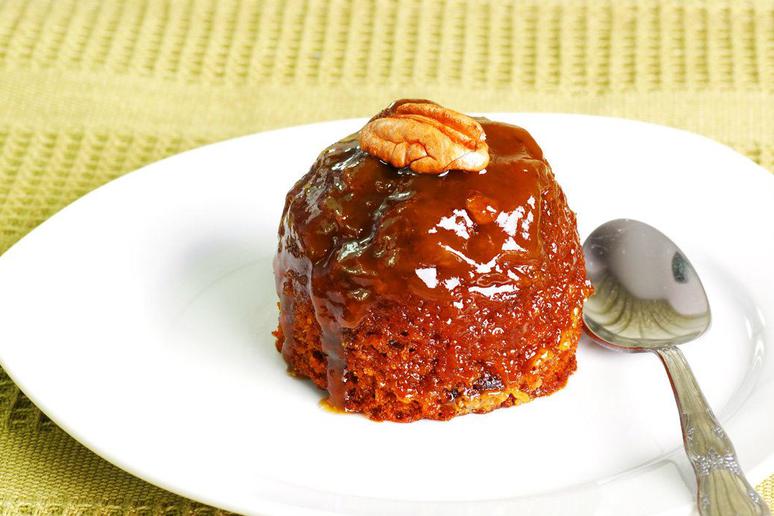 Preheat the oven to 350 degrees F. Butter a 2-quart baking dish, and set aside. In a large pan, gently heat the milk, but do not boil. Stir in the cornmeal and molasses and cook, stirring for about 2 minutes. Then, reduce the heat to medium-low and continue to cook.

Temper the eggs with the hot cornmeal mixture. Add just a little of the hot cornmeal to the eggs at a time, while stirring to not scramble. Then, pour the egg mixture into the cornmeal and stir to combine. Whisk while cooking the egg cornmeal mixture for about 3 minutes. The mixture will thicken. Then, remove from the heat.

Add in the seasonings and raisins, and stir to distribute. Then, pour the pudding into the prepared baking dish and place inside a larger baking dish. Pour hot water into the outer pan until it reaches halfway up the sides. Then bake in the oven for about 45 minutes or until the pudding is set. Serve warm.