This one might be a bit hot but good for a winter meal for the cowboys on the trail.
2 pounds lean chuck roast
1 1/2 tablespoons cooking oil
4 medium potatoes, peeled and dicedshopping list
1/2 medium onion, chopped
12 large green chili peppers (Anaheim or poblano), roasted, peeled and cut into pieces
1 teaspoon garlic salt
1 teaspoon salt
6-7 cups water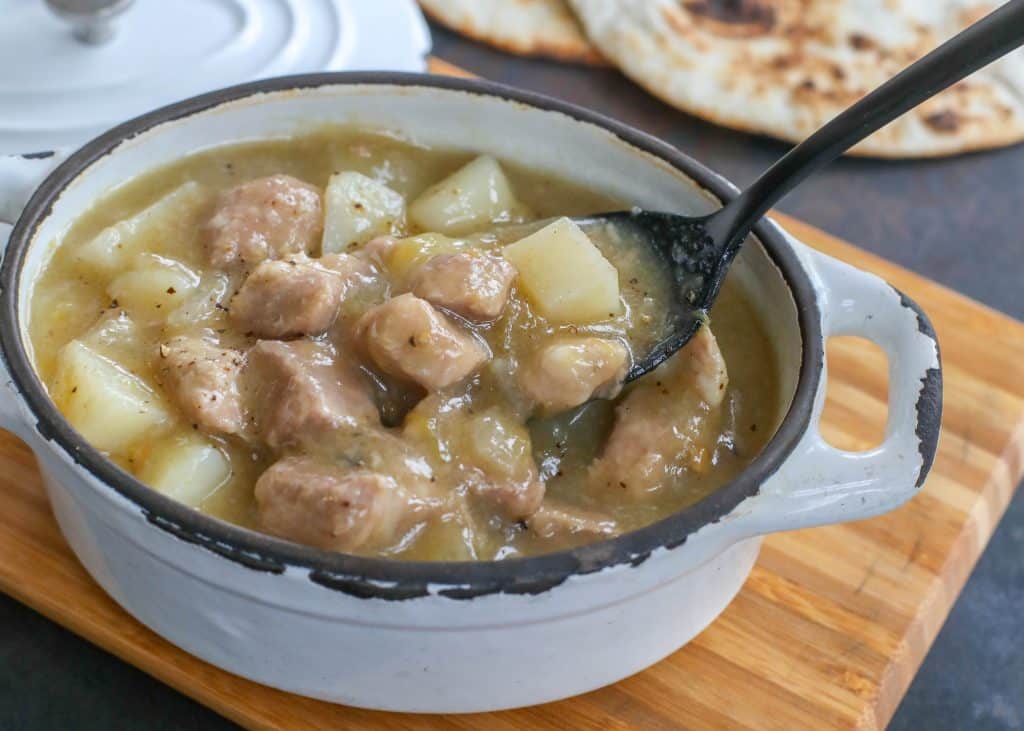 Cut the meat into 1/2-inch cubes and brown in oil in fairly deep pan.
Add potatoes and onions, and brown further. Drain off excess fat.
Add peppers, garlic salt, salt and water, bring to a boil and simmer for at least 30 minutes.
Ladle into bowls and serve with your favorite noodles, rice or homemade bread.