This one Here is a great cowboy cuisine recipe, for the cowboys on the trail.
Lazy B Corn Fritters Recipe
1 1/4 cups flour
2 cups corn
1 tsp baking powder
1 tsp salt

1/3 cup sugar
1/4 tsp paprika
2 eggs
1/4 c up milk, add more if needed
vegetable oil for frying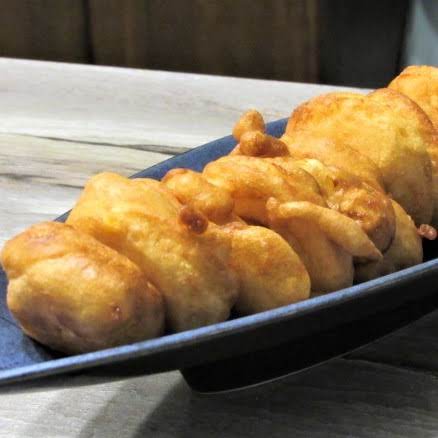 Stir dry ingredients together and add corn. Add milk.
Then add the egg yolks beaten thick and fold in egg whites beaten
Try to use a cold bowl to beat the egg whites if possible.
Fry in hot vegetable oil.